Innovating Hospital Labs and Pharmacies for the Future in the Age of Big Data and Primary Care Transformation
Don't worry, you can still watch! In this webinar, held through
Becker's Hospital Review
,
we explored the evolving landscape of hospital labs and pharmacies amidst rapid innovation and emerging competition. As the largest retail pharmacies and industry giants like Amazon continue to invest in primary care, hospitals face a paradigm shift. Our discussion addressed the pressing question: How can hospital labs and pharmacies adapt, innovate, and stay relevant amidst a transformative change in our health system? Discover how you can align with the latest technologies, advancements, and market dynamics for continued success.
Watch On-Demand
Access the webinar at your convenience.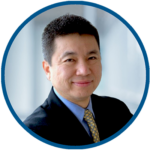 Kyu Rhee, MD, MPP
Former CMO of CVS, Health and Human Services, and IBM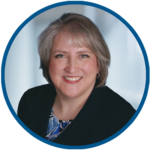 Jane Hermansen
Manager, Outreach and Network Development, Mayo Clinic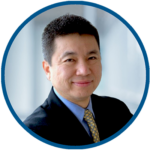 Dean Bruan
Senior Vice President, OmniSYS - XiFin Pharmacy Solutions
Learning Objectives:
Understanding the current landscape: Assessment of the impact of disruptive players and their investments in primary care, pharmacies, and expanding the role of pharmacists.
Adapting to technological advancements: Exploring innovative solutions to enhance hospital labs and pharmacy operations, improve patient care, and drive efficiency using big data, analytics, and AI.
Building strategic partnerships: Discuss collaborations with payers, retail, and health technology to foster success.
Enhancing patient and provider experience: Leverage technology and patient-centric approaches for seamless, personalized experiences.
Optimizing revenue and profitability: Identifying opportunities for revenue generation, cost savings, and quality outcomes.
Navigating regulatory challenges: Addressing compliance requirements for seamless integration of innovations in labs and pharmacies.